Mike Williams
Owner. Structural Engineer. Licensed Master Plumber.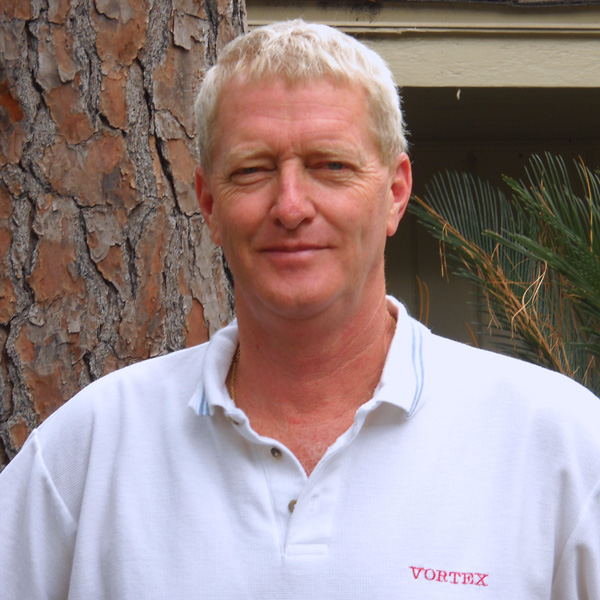 Mike Williams, owner and founder of Vortex Technologies, Inc., earned Bachelor's and Master's degrees in Civil Engineering with course work concentrating on the design, behavior and performance of building structures and their foundations. Between 1988 and 1993 Mike was involved in the design of numerous structures and their foundations in the Houston area (view some local projects), across Texas and throughout the United States.
Since 1993 Mike has been evaluating the foundations and testing the plumbing beneath residences and commercial structures in Houston, Texas and the surrounding area. In early 1994 he spent six weeks in southern California performing structural inspections of residences damaged during the Northridge earthquake. In late 1994 Mike founded Vortex Technologies, Inc. in response to the rapidly growing demand for investigative plumbing and leak detection services for the purpose of evaluating residential foundation damage claims. In 1997 Vortex Plumbing, Inc. began operations to be available to make repairs indicated by plumbing investigations.
"Launching Vortex and concentrating on the plumbing aspects of foundation evaluations has provided tremendous benefits for me as an engineer and inspector. Inspecting thousands of foundations and plumbing systems over the years has furthered my understanding of how residential structures behave under the varying support conditions which occur over the life of the foundations. Our clients are assured that the engineer performing their inspection has the relevant engineering education with the right combination of structural design and inspection experience."Mike Williams
Besides being a Registered Professional Engineer in the State of Texas, Mike is also a Texas licensed Master Plumber. Find out what our clients already know. We combine uncommon knowledge and experience with a common sense approach.
---
Contact the experts at Vortex and get a second opinion first.
713-973-1632